From the Shelf
My Bookstore: 'A Love Letter to Indies'
In 2012, Black Dog & Leventhal (one of our favorite names for a book publisher) published My Bookstore: Writers Celebrate Their Favorite Places to Browse, Read, and Shop, a tribute to independent bookstores by 84 well-known writers. Edited by industry veteran Ronald Rice, illustrated by Leif Parsons and with a foreword by author Richard Russo, the book included essays by, among others, Fannie Flagg, John Grisham, Isabel Allende, Dave Eggers, Wendell Berry, Henry Louis Gates, Jr., Lisa See and Erin Hildebrand.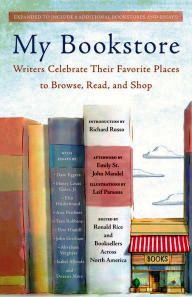 Sometimes funny, often entertaining and always heartfelt, their contributions emphasized something readers may not be aware of: the many ways that indie bookstores are crucial to writers, particularly as they begin their careers and need help introducing their work and themselves to readers. In addition, indies keep established writers connected with their readers and with the wider book world. Bookstores also help writers in the same way they do other customers: introduce them to books and authors they wouldn't know about otherwise, and offer them all the activities, services and charm that indies provide.
Earlier this month, My Bookstore was released in paperback; this updated edition features contributions from nine more writers and an afterword by Emily St. John Mandel. This version is timed to appear in connection with the third annual Independent Bookstore Day, which takes place this coming Saturday, April 29. My Bookstore offers book lovers a great opportunity to read more by their favorite writers, and about their favorite bookstores.
Editor Ronald Rice commented: "The new edition comes at a time when I see a bumper crop of new independent bookstores opening. I'm very encouraged. I hope the book is a legacy of the spirit and vital importance of independent bookselling." He also called My Bookstore "a love letter to the indies," a description and sentiment we embrace--in a variety of ways.



In this Issue...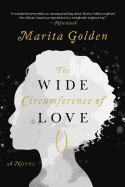 A successful, prominent African American family copes with the devastating impact of early-onset dementia on their lives.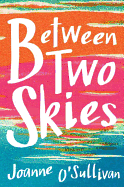 Sixteen-year-old Louisianan Evangeline Riley struggles to rebuild her life in the aftermath of Hurricane Katrina.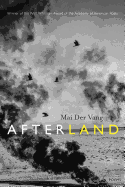 A member of the displaced Hmong people delivers a visually rich and heartrending poetry collection.
Review by Subjects:
Fiction ⋅ Mystery & Thriller ⋅ Food & Wine ⋅ History ⋅ Essays & Criticism ⋅ Sports ⋅ Children's & Young Adult ⋅ Humor ⋅ Poetry
Book Candy
How Reading Makes Your Life Better
Bustle highlighted "11 little ways reading makes your life better every day."
---
Brightly offered tips on "how to read aloud to a child that won't sit still."
---
Pp qz: "Only a genius can name these books with their vowels missing," Buzzfeed challenged.
---
"Lose yourself in this beautiful literary map of London," the Telegraph advised.
---
Designer Youngmin Kang's Oddly bookshelf project "started with the idea that household items such as furniture would be able to add energy to many people if they were designed to function in a new structure."

Great Reads
Rediscover: The Immortal Life of Henrietta Lacks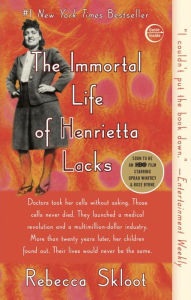 In 1951, Henrietta Lacks, a 31-year-old African-American, underwent treatment for cervical cancer at Johns Hopkins University. Part of her diagnosis included a biopsy of her tumor. After Lacks's death later that year, researcher George Otto Gey discovered her biopsied cancer cells reproduced extremely rapidly, and were effectively immortal when kept under the right conditions. This cell line, which became known as HeLa, facilitated major breakthroughs in medical research, including Jonas Salk's polio vaccine in 1955. The HeLa line is still used to this day, and an estimated 20 tons of the cells have been grown in labs.

Neither Henrietta Lacks nor her surviving family ever gave consent for her cells to be harvested or propagated. The Lacks family, descended from black slaves and white slave owners, were not even aware of Henrietta's involuntary scientific contribution until 1975, and, in the 1980s, family medical records were published without consent. Rebecca Skloot's 2010 book, The Immortal Life of Henrietta Lacks (Broadway, $16, 9781400052189), which spent more than two years on the New York Times bestseller list, explores the invaluable role of HeLa cells to medical science and the ethical issues raised by their use. A TV-movie adaptation of Skloot's book, starring Oprah Winfrey as Deborah Lacks and Rose Byrne as Rebecca Skloot, premiered on HBO this past Saturday. --Tobias Mutter

The Writer's Life
Julie McElwain: Playing with Time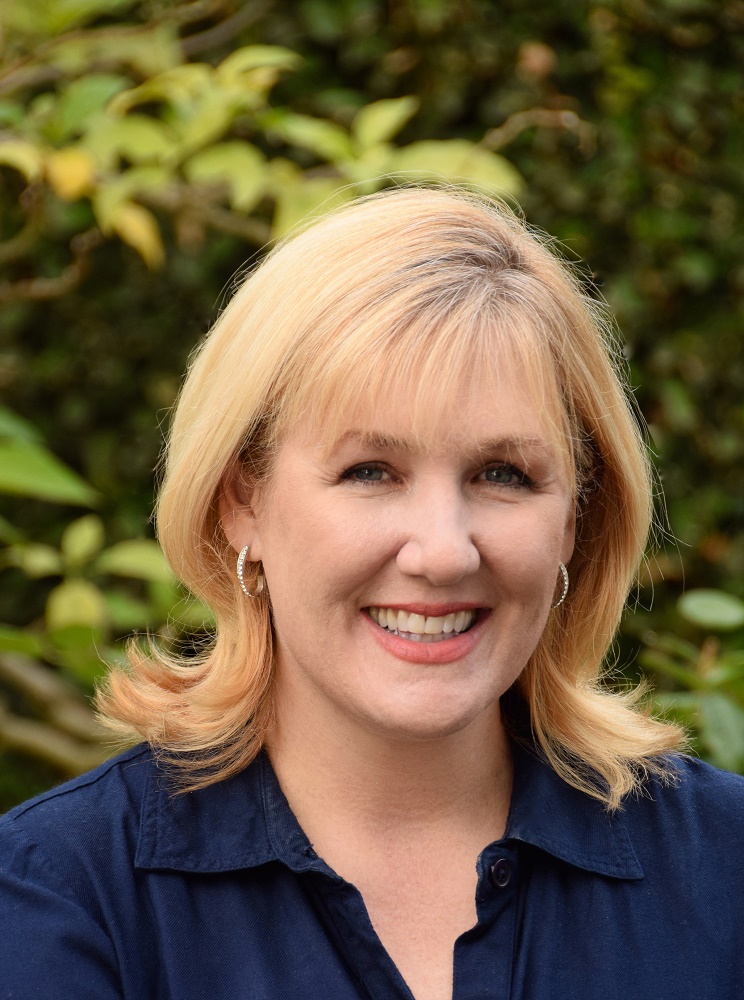 Julie McElwain is the West Coast editor for Soaps in Depth, a national soap opera magazine. She lives in Long Beach, Calif., and is the author of two time-travel mysteries, A Murder in Time and A Twist in Time (recently published by Pegasus), featuring an FBI profiler who accidentally ends up in Regency England.

You've been a journalist for a lot of years. What made you decide to turn to fiction?

Growing up, I always wrote fiction. I wanted to write a mystery series like Nancy Drew. When I went to college, I pursued a double major--fashion design and journalism. When I moved to California, I utilized both majors when I became a business reporter working for a fashion newspaper. During this time, I kept writing fiction on the side. For years, I never made it beyond chapter six. Then I finally managed to complete an entire manuscript. I wrote three books, but couldn't get an agent interested enough to represent me. When I wrote A Murder In Time, I went through a slew of rejections. In the past, I'd give up after maybe the 10th rejection. There was something about this book that compelled me to keep sending it out until I got lucky and found my agent, Jill Grosjean, and publisher, Pegasus.

Your tenacity is reminiscent of your heroine, FBI profiler Kendra Donovan. Kendra has a hard time adapting to the rigid mores of life in Regency England, in spite of her prodigious talent and intellect. Do you think she would have assimilated more easily in a different era, or is the shock of time travel just too great?

I think Kendra definitely would have had an easier adjustment if she had landed maybe two decades in the past rather than two centuries earlier. As crazy as time travel is, Kendra would have adjusted to that concept--although she might need to pinch herself to assure herself that she's not dreaming. Kendra's biggest issue is being stuck in an era where women had no rights. I actually have trouble sometimes in my research wrapping my head around the lack of rights. I think we forget that until fairly recently, marriage and motherhood were really the only acceptable path open to women, especially if they belonged to the upper classes.

Women were educated at home, if they were educated at all. When they married, they became the property of their husband. If they didn't marry, they depended on their male relatives to provide for them. For someone as independent as Kendra, this is an unbearable circumstance!

What gave you the idea for a time-traveling FBI agent? It's a very fun concept; did it develop slowly or did inspiration strike?

For about 16 years, I've had the idea of doing a time-travel mystery, but it was really intimidating because I knew it would require a lot of research. Then, about 10 years ago, the son of one of my friends was playing a videogame on an old TV--one controlled with dials, not remotes--that I had given him. I was over at my friend's place when he and his friend came running out to say that there was something wrong with the TV. I went to look at it, and turned the dial to the appropriate channel, and--presto--their videogame returned. Both of these kids were so smart, but they were like, "We just don't get this old technology." I started to think, "If all our technology would just disappear one day, what would we do? Could we survive?" Instead of creating a story about a dystopian future where technology disappears, I decided to send my main character, a kick-ass, modern woman, back before most of our technology was even invented. Of course, it still took me several years to start writing!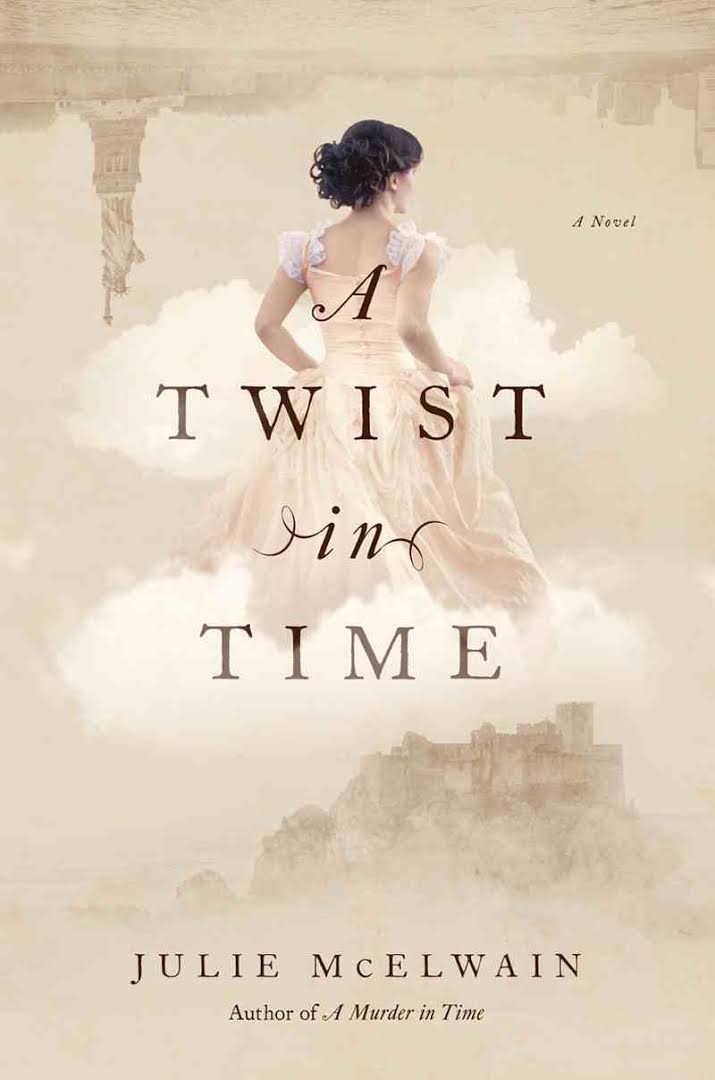 How did you research the Regency era? Do you have a favorite Regency author to recommend?

I've read a lot of romances set in the Regency era, including Georgette Heyer (who is wonderful, and whom I would highly recommend). I also began reading blogs on the Regency era and Jane Austen, and nonfiction books--everything from crime in that era to fashions to lifestyles of the servants to the upper classes. After I wrote A Murder in Time, I came across C.S. Harris's Sebastian St. Cyr mystery series. I'm glad that I didn't read any of her books before I wrote mine, because we are creating characters for roughly the same time period (mine is set in 1815 while Ms. Harris' series begins a few years earlier). It's impossible not to have some similarities, and I would have been afraid of being influenced. However, after A Murder in Time was published, I read my first Sebastian St. Cyr mystery, and I am completely hooked! Ms. Harris has definitely become one of my favorite authors!

Speaking of time periods, if you found yourself suddenly catapulted to a new era, which one would you be crossing your fingers to find yourself in?

Oh, my gosh, that is an excellent question, and a tough one! I always enjoyed reading Regency romances because that time period seemed so elegant and well-mannered. And I still enjoy reading Regency romances, but after considerable research into that era, I think realistically it would be difficult for a modern woman. I value my independence, and it would be too hard to give that up. If I was forced into another era permanently, I'd take my chance on some unknown time period in the future. But if I could temporarily visit an era, I would like to check out the Victorian age in England. I also really loved Jules Verne's stories, and he made that era seem almost magical. I don't know if I could survive the women's fashions, though, with the bustle and corset, and button-up shoes!

Corsets are awful indeed! But perhaps we can look forward to some Victorian fiction from you in the future! In the meantime, can you give us a sneak peek at what's in the works? More Kendra Donovan?

It depends on how well A Twist in Time does, but I am working on a third book that continues Kendra's adventures. I can't say too much--the book is still mostly in my head--but there is a twist in it that I'm quite excited about! --Jessica Howard, blogger at Quirky Bookworm
Book Reviews
Fiction

Arcade Publishing, $24.99, hardcover, 300p., 9781628727357
New Directions, $26.95, hardcover, 464p., 9780811226622
St. Martin's Press, $25.99, hardcover, 320p., 9781250107602
Mystery & Thriller
Pegasus Books, $25.95, hardcover, 464p., 9781681773643
Food & Wine
Artisan, $35, hardcover, 384p., 9781579656737
History
Penguin Press, $30, hardcover, 416p., 9781594206481
Essays & Criticism
Random House, $25, hardcover, 192p., 9780399590801
Sports
Tarcherperigee, $16, paperback, 288p., 9780143111771
Children's & Young Adult

Candlewick Press, $16.99, hardcover, 272p., ages 13-up, 9780763690342
Putnam, $16.99, hardcover, 256p., ages 10-up, 9780399165047
Humor
Blue Rider, $20, hardcover, 208p., 9780735215115
Poetry

Graywolf Press, $16, paperback, 96p., 9781555977702
--- SPECIAL ADVERTORIAL OFFERINGS ---

Proof of Lies
by Diana Rodriguez Wallach

Dear Reader,

How far you would go to save the only person you have left?

PROOF OF LIES is an adrenaline rush that transports the reader from clam chowder in Boston to a boat chase through the dark canals of Venice. My goal was to capture the places I've traveled so vividly fans would research airfare to Tuscany. I also wanted to create a family drama so emotional fans would cry and cheer for Anastasia Phoenix.

Even if your world isn't full of superspies and clandestine organizations, by the time you reach the dramatic ending you'll be wondering—who would you risk your life for?

For a chance to win a signed copy, email diana.wallach@yahoo.com.

Bookishly yours,

Diana Rodriguez Wallach




PUBLISHER: Entangled Publishing

PUB DATE: March 2017

AGE RANGE: 12 and up

TYPE OF BOOK: YA Thriller

ISBN: 9781633756083

PRICE: $9.99
Spirit Quest
by Jennifer Frick-Ruppert

Dear Reader,

What if you found a book that combined adventure and history—a way to bring the past to life? Spirit Quest is the story of an Algonquin boy as he grows from child to young adult.

I got the idea to write Spirit Quest while studying the history of the North Carolina coast. I conducted historical research into the lost colonists and native peoples of the Southeast. This book follows the Native American people who met the first English explorers of America. It is the coming-of-age story of Skyco who must learn not only the practical skills of hunting, fishing, and starting a fire, but also the importance of community, connection to ancestry, and the natural linkages in the web of life.

Email me at jfrickruppert@gmail.com to enter to win one of five signed copies!

Jennifer Frick-Ruppert




PUBLISHER: Amberjack Publishing

PUB DATE: April 18, 2017

AGE RANGE: 9 - 12

TYPE OF BOOK: Middle Grade Fiction

ISBN: 9781944995119

PRICE: $15.99