From the Shelf
Book to Movie: Strange and Wonderful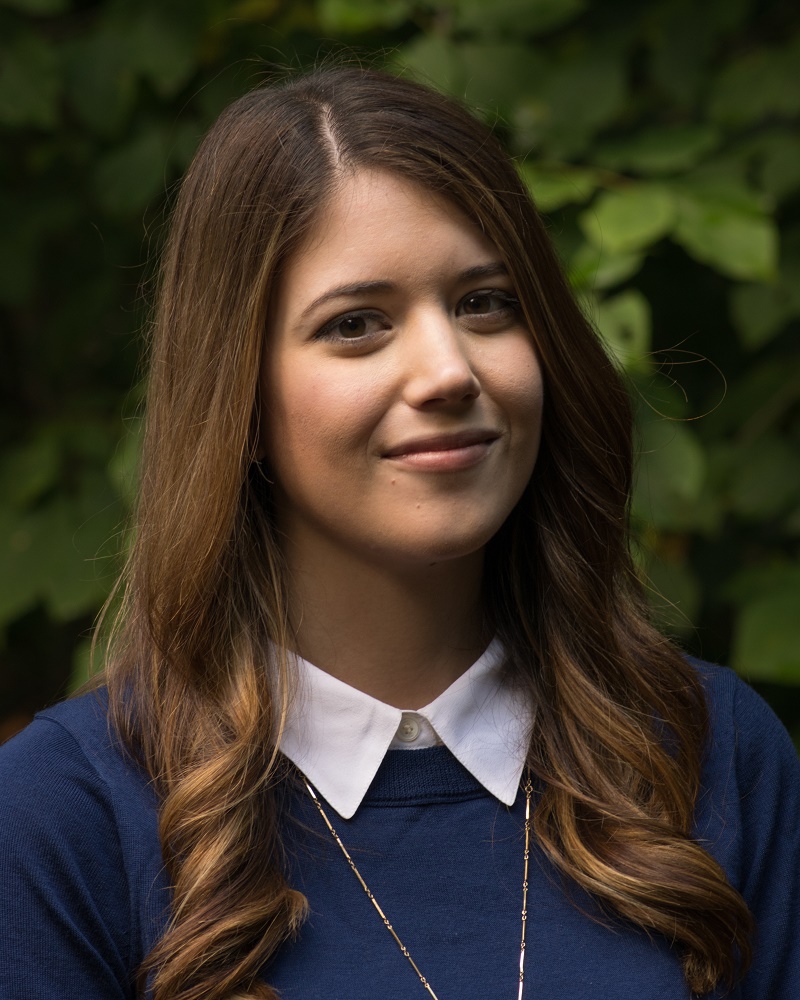 Alexandra Bracken is a
New York Times
and
USA Today
bestselling author. Director Jennifer Yuh Nelson's film adaptation of her book
The Darkest Minds
is now playing in theaters.
It's a strange and wonderful thing to see your story through someone else's eyes.
When The Darkest Minds was first optioned in 2011, I could not have been closer to the story. I had just spent over a year writing and revising the book in a bedroom that barely had enough room for a forever-broken IKEA dresser, let alone space to dream. As I wrote, I envisioned the world of the possible film: I pictured every scratch on the minivan the characters drive; daydreamed about scenic Virginia; imagined the classic rock soundtrack kicking in at certain moments.
Time has created some emotional distance. It's seven years later and the movie adaptation looks almost nothing like how I'd pictured it... and I think that's fine.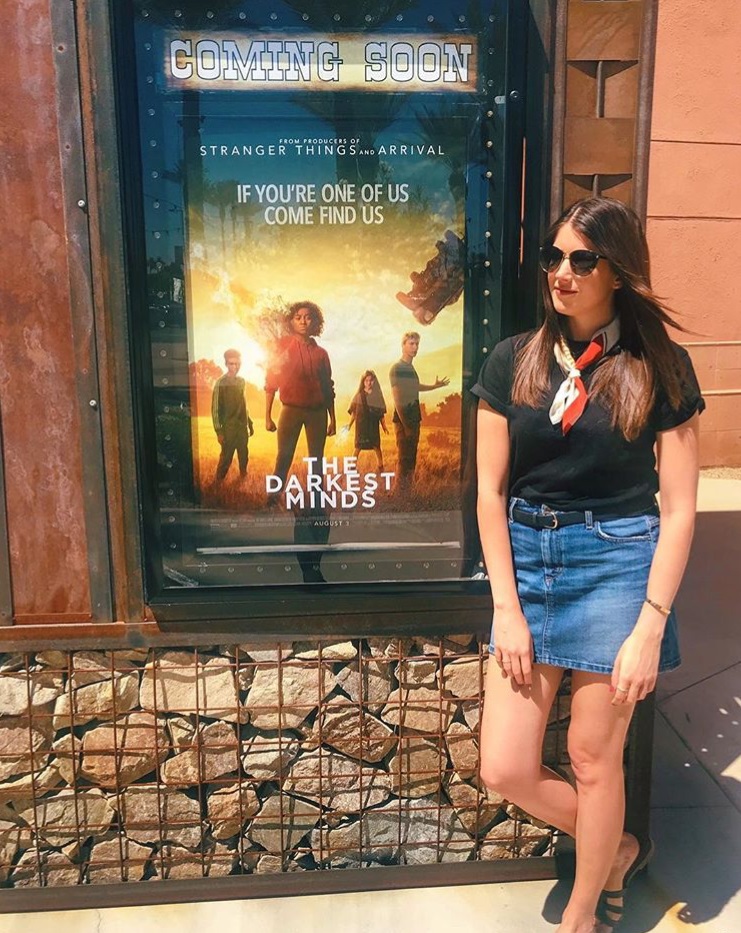 I love the book and its world, but I've also come to really appreciate the flexibility of storytelling--that a plot can twist and condense to fit a new medium and others' visions.
And there are many others: I wish I'd known from the start how many people touch a film before it ever hits theaters. There's the screenwriter, of course, but the studio, director and producers all weigh in extensively before filming begins. Not to mention the cast and the rest of the crew--the set decorator, the costume designer, the cinematographer and so on--who bring their own ideas to the shoot.
It's difficult to let go of an image we've held onto and embrace something new, but there's a real reward in being open to it. The film team created a collaboration that let me enjoy my story in a whole new way: filtered through the imagination of others. Best of all, it retains the thematic heart and honors the characters in a way I know readers will love.

In this Issue...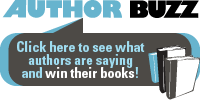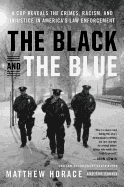 by Matthew Horace , Ron Harris
A black law enforcement officer reveals the inherent racism and political culture that plague police forces.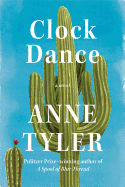 A finely tuned piece of social commentary, Clock Dance is full of wit and charm for a broad audience of readers.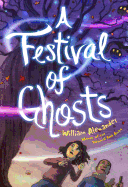 The ghosts are back in Ingot, and Rosa and Jasper have their hands full trying to appease them in William Alexander's follow up to A Properly Unhaunted Place.
Review by Subjects:
Fiction ⋅ Mystery & Thriller ⋅ Science Fiction & Fantasy ⋅ Romance ⋅ History ⋅ Social Science ⋅ Science ⋅ Poetry ⋅ Children's & Young Adult

Book Candy
Check Your Book Obsession
Pop quiz: "Are you obsessed with books?" Buzzfeed asks.
---
"It's got a subtle Casablanca connection." Mental Floss shares "10 fascinating facts about The Handmaid's Tale."
---
"What is Walden Pond?" Atlas Obscura notes that Henry David Thoreau's legendary retreat's "cultural meaning may be calcified--but off the page, it's changing fast."
---
"Reading a book takes time--deal with it," Electric Lit advises.
---
From Frankenstein to Pinocchio, Sjón picks his "top 10 artificial humans in fiction" for the Guardian.

Great Reads
Rediscover: V.S. Naipaul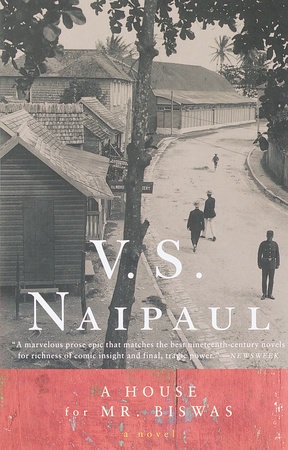 V.S. Naipaul, the novelist and Nobel laureate of Indian ancestry born in Trinidad, died last week at age 85. Much of his work involved scathing critiques of colonialism and the British Empire, but also harsh judgments of subjugated or formerly subjugated peoples themselves. He was also known for his difficult temperament and instances of misogyny--both in his fiction and in his personal life. After a childhood in Trinidad, Naipaul received a scholarship to study at Oxford University in England, where he lived for the rest of his life. His debut novel, The Mystic Masseur, was published in 1955 to some acclaim. His next novel, A House for Mr. Biswas (1961), achieved global success.

Naipaul also wrote A Bend in the River, The Middle Passage, The Mimic Men, The Enigma of Arrival, A Turn in the South, Half a Life, Miguel Street and Among the Believers, among other fiction and nonfiction works. He won the 1971 Booker Prize for In a Free State, and was knighted in 1990. In 2001, he received the Nobel Prize for Literature. Writing in the Guardian, Amit Chaudhuri said: "Though many of us disagree fundamentally with his views, we are beholden to what Naipaul has given us: not as members of a particular ethnicity, group, or gender, but as people, whose experience of the world flows into the experience of writing." Naipaul's novels and short story collections are available from Vintage. --Tobias Mutter

The Writer's Life
Delia Owens: Survival, Nature and Isolation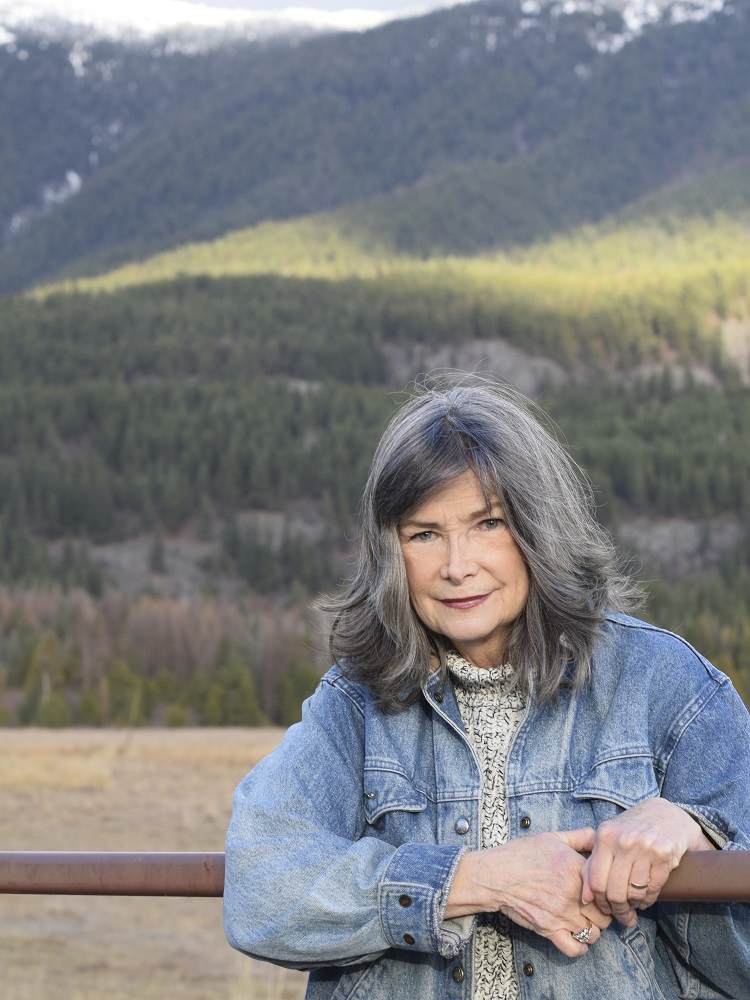 photo: Dawn Marie Tucker
Delia Owens is well-known for her books about her experiences as a wildlife scientist in Africa, working with endangered species:
Secrets of the Savanna
,
The Eye of the Elephant
and
Cry of the Kalahari
. She recently shifted her focus to fiction while remaining rooted in the natural world with her debut novel,
Where the Crawdads Sing
(Putnam, $26), which is reviewed below. Owens lives in Idaho.
You describe the North Carolina coastal marshes in such gorgeous and loving detail in the novel. Have you lived in that region?
I haven't lived in that region, exactly. I've visited quite a bit--often as a child and when I started writing the book, I took several trips to do a bit of research. I grew up in South Georgia, and I went canoe camping with my mother in the Okefenokee Swamp and other areas. So I know the ecosystem and the habitat quite well.
Kya is a strong, likable heroine. Was she based on anyone from your life?
Kya partly comes from my own background. I grew up as a tomboy--a lot of my friends were tomboys and my mother was a real outdoor girl. So, my life was similar in the sense that I spent a lot of my time outside with my friends, and I knew a lot of girls who lived like that. I got the expression in the title from my mother. She would say to us, "Go way out yonder where the crawdads sing." Maybe she was just trying to get us out of the house! But she wanted us to get out into nature and learn about wildlife.
Where did you get the idea for the novel?
I studied wildlife in Africa for 23 years and was particularly taken by the fact that mammals live in tightly bonded social groups--a pride of lions, a troop of baboons, a herd of elephants--the groups are made up of females. Males lead the groups, but they emigrate to other groups for mating. Females stay in their natal groups all of their lives. We as a species have a very strong propensity to live in our groups, especially females. I lived in isolation in Africa for years, and I felt the impact of not being with my "troop." Growing up, I had this amazing group of girls--my novel is dedicated to three of them--and we are still close to this day, but I was isolated from them for years. I wanted to write a novel about a young girl growing up in isolation and how that would make her different from other people.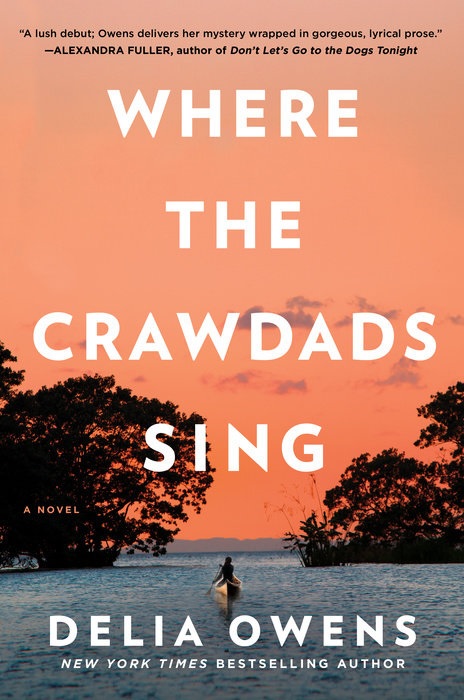 The other side of isolation is that Kya is self-reliant and independent, and that grows into wonderful things. She educates herself, she has ambition and she's determined. Even though Kya is in extraordinary circumstances, there is some of Kya in all of us, and that's what I wanted readers to feel. She's one in a million, but she's also
all
of us.
What made you decide to write a novel, and how was that different from writing nonfiction?
I just wanted to write this particular story. I love the freedom of fiction. With nonfiction, you're always restricted by the timeline and the facts. I ride horses out here in the West. I can get out and ride my horse in the mountains and go anywhere. To me, writing fiction is the same feeling. You can ride your horse inside the corral, around and around, and that's nonfiction, but when you go through that gate and get your horse into a nice lope and run across the meadow and up the mountains, you can go anywhere you want... that's fiction! It's like soaring.
What do you hope readers take away from reading Where the Crawdads Sing?
I want people to understand the importance of knowing where our basic behavior comes from. A lot of what we do evolved while we were back on the savannas, eons ago where we had to protect ourselves and search for food, and a lot of those things are still in us. Until we understand who we were back then, we will never understand who we are now.
And my mother was right--it's important for us to go out, way out yonder where the crawdads sing, because that's where our secrets are. Spending time in nature is so important--it's our original home. I also want people to appreciate the value of a group. We need to reach out and find our "troop." When you're in a troop, you are giving to them, they are giving to you and you are sharing. Only good comes from that. --
Suzan L. Jackson
, freelance writer and author of
Book By Book
blog

Book Reviews
Fiction

Knopf, $26.95, hardcover, 304p., 9780525521228
Putnam, $26, hardcover, 384p., 9780735219090
Mystery & Thriller
Scribner, $26, hardcover, 272p., 9781501190889
Science Fiction & Fantasy
Orbit, $15.99, paperback, 368p., 9780316416542
Romance
Forever, $14.99, paperback, 368p., 9781538711859
History
Pegasus Books, $28.95, hardcover, 464p., 9781681777825
Social Science

Hachette, $27, hardcover, 256p., 9780316440080
Scribner, $26, hardcover, 224p., 9781501168741
Science
University of Chicago Press, $30, hardcover, 368p., 9780226366265
Poetry
One World, $16, paperback, 128p., 9780525509783
Children's & Young Adult

Margaret K. McElderry, $17.99, hardcover, 272p., ages 8-12, 9781481469180
Sterling, $16.95, hardcover, 40p., ages 4-7, 9781454928584
--- SPECIAL ADVERTORIAL OFFERINGS ---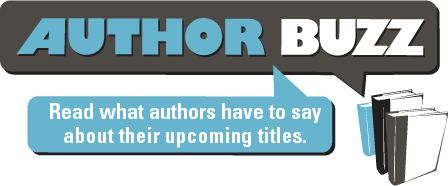 Dear Reader,

I love stories that dig deep into family relationships, so when I set out to write HAWKYN, I wanted to bring readers deeper into the world of the guardian angels known as Memitim, as well as update everyone on the extremely important role the founding couple, Azagoth and Lilliana, play in the Demonica Underworld. Hawkyn and our heroine, Aurora, will bring a new, sexy dimension to the Demonica 'verse, and in a way neither of them expected

Please write to 1001DarkNights@gmail.com to win one of five copies

Larissa Ione
www.1001darknights.com/authors/collection-five/larissa-ione-hawkyn


Buy it on Kobo: www.kobo.com/us/en/ebook/hawkyn-a-demonica-underworld-novella

Publisher:
Evil Eye Concepts, Inc.

Pub Date:
February 27, 2018

ISBN:
9781945920943

List Price:
$2.99

Dear Reader,

Do you remember the one who got away?

Rome McGuire only spent one evening with Randi Bryant. She was the sweetest, sexiest girl he'd ever met, and that night she staked a claim on his heart. The next day, wildfire swept through their town. Randi and her family were forced to evacuate, losing everything. They never returned.

Eight years later, Rome spots her at the grocery store. She's come back for her high school reunion, but she'll only be in town for the weekend. Now he has two nights. Another chance. This time, he's not letting her go.

Please write to 1001DarkNights@gmail.com to win one of five copies

Joanna Wylde
www.1001darknights.com/authors/collection-five/joanna-wylde-romes-chance


Buy it on Kobo: www.kobo.com/us/en/ebook/rome-s-chance-a-reapers-mc-novella



Publisher:
Evil Eye Concepts, Inc.

Pub Date:
April 24, 2018

ISBN:
9781948050227

List Price:
$2.99